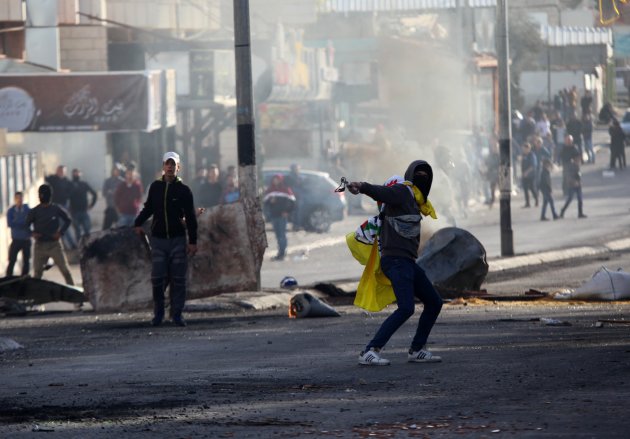 JERUSALEM — A Palestinian stabbed an Israeli security guard Sunday at the entrance to Jerusalem's bustling central bus station, seriously wounding him in the first attack in the volatile city since President Donald Trump recognized it as Israel's capital.
In Beirut, scores of Lebanese and Palestinian demonstrators clashed with security forces outside the heavily guarded U.S. Embassy over the recognition, while Arab foreign ministers meeting in Cairo demanded that the United States rescind Trump's decision, calling it a "grave" development.
The violence came amid days of unrest sparked by Trump's dramatic announcement Wednesday. The Palestinians staged three "days of rage," with clashes breaking out in flashpoints around the West Bank, east Jerusalem and the Gaza Strip.