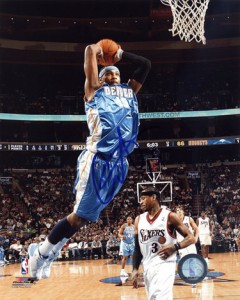 It seems that that Carmelo Anthony is not the Lakers primary target, but considering the air of desperation surrounding the team and Kupchak's silence, a deal would appear to be in the works.
Getting Carmelo Anthony would not be a cure-all, and his talents do not really address the Lakers most pressing concerns such as receiving any type of production from the point guards.
But the theft of Gasol proves some of the biggest moves made are the ones you never see coming, and considering the Lakers' ability to attract talent, I wouldn't be surprised if Kupchak still has a hole card up his sleeve.
At the same time For the Nets, this would leave the team moving forward with Anthony, no wonder they would like to see him in New Jersey