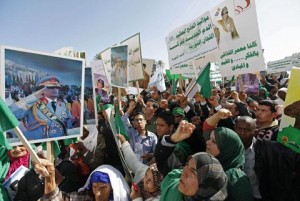 Air force jets by Libyan army have fired on protesters in the country's capital Tripoli while the this northern African country slips deeper into crisis
Two Libyan fighter pilots, with Libyian Air Force, defected on Monday and took off their jets to Malta and they told authorities they had been forced to bomb protesters, Maltese government officials said.
They said the two pilots, both colonels, took off from a base near Tripoli. One of them has requested political asylum.