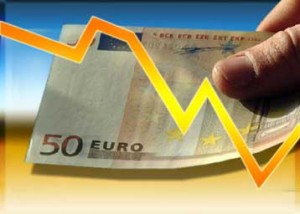 TOKYO — The euro went down against the dollar and yen Tuesday in Asia on a news that unrest in Libya made business worried about the Middle East's stability going forward, producing in a sell-off of risk-sensitive stocks.
Libyan army forces had started strikes on anti-government protesters, creating more than 200 casualties, it was reported by local media.
Moammar Gadhafi, the nation's leader, declared that he's still in the capital, rejecting earlier reports that he might have exiled himself. His comments clearly sent a message that he is willing to hold on to his 41-year-old regime.