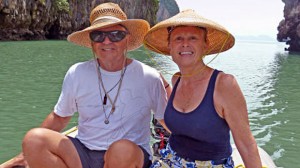 Somali pirates have taken 4 hostages, a California couple and two other Americans, and then killed them early morning on Tuesday, It has happened just before a U.S. special team entered the hijacked boat, killed two of the pirates and captured the rest, it was said by U.S. military officials.
The commander of U.S. naval forces in the area, Adm. Mark Fox, said that some of the victims were still alive when the U.S. team got there and were given first aid, but all later four died.
Yacht's Quest, owners, Jean and Scott Adam of Marina del Rey, with their friends, couple Phyllis Macay and Robert Riggle of Seattle, were sailing on an around-the-globe trip when they were taken hostage by pirates Friday off of Oman.