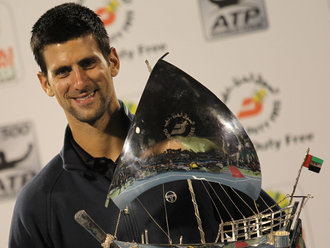 Dubai
Djokovic have continiued his winning streak against Roger Federer beating him in the final game in Dubai, and improving his postition on a worlds ATP ranking to number 2.
Djokovic won a straight-sets semifinal win over Federer en route to his second Grand Slam championship in Melbourne, and dominated again in Dubai to improve to 8-13 all-time against the Swiss superstar
Winner of Dubai tennis cup, collected a first prize of $386,000.
DOHA – Vera Zvonareva, World number three, beat World #1 Caroline Wozniacki 6-4 6-4 to win her first title in more than a year at the Qatar Ladies Open Saturday.
The Russian surprised even herself after suffering unexpected defeats in her previous two tournaments,