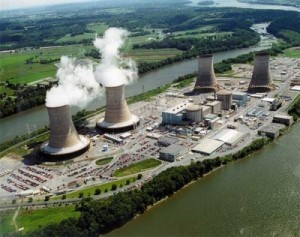 Because of the earthquake in Japan, many of the nuclear power reactors located there have shut down as they've been designed to. What wasn't in the design was the failure of a backup power sources for one of these reactors and now this threatens a radioactive leak.
The situation is still being worked on by the Operators at Tokyo Electric Co. or (Tepco). Tepco has stated that, at or around 2.46pm Japan local time reactors 1, 2 and 3 at the Fukushima Daiichi site, shut down right after the earthquake. The reactors are all boiling water units.
As stated by Tepco, there are two different offsite power systems that were suppose to kick on and provide backup power to the reactors. One of the offsite power systems had failed and as a result one of the reactors is a potential radioactive leak hazard.