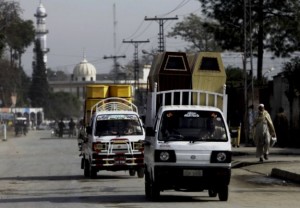 PESHAWAR, Pakistan – At a military training center in northwest Pakistan on Thursday A teenage suicide bomber killed at least 27 soldiers ,it was reported by police and intelligence officials
The bomber wore a uniform from a nearby school, and the outfit apparently allowed him to escape scrutiny upon entering the heavily guarded Punjab Regiment Center in Mardan, the officials said. The blast wounded at least 32 people, some seriously, one intelligence official said.
Many of the dead were army recruits and 32 people were killed.
The attacker entered the training grounds as army recruits were doing morning warm-up exercises. Abdullah Khan, the top police officer in Mardan, said the attacker was 17.
The bombing was among the deadliest of many attacks that militants – whose hubs are in Pakistan's northwestern border region – have carried out against the army in recent years. An attack on the same training facility killed 35 people in 2006