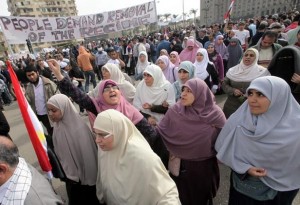 Right after a weekend of protests in Syria demanding democracy, unrest seems to get spreading.
Citizens reported security troops blocked entrances towards the southern city of Deraa, since mourners walked for the funeral service with the newest protester to be killed.
For several days, Deraa has been the target of demands much more liberation within the Arab world's most authoritarian states. At least five civilians are known dead in a attack as anti-government frustration rages.
Icons associated with Syria's dominating higher class happen to be burned up in Deraa, just like the main courts complex and, it seems, a headquarters for the prominent Baath Party. In other places in the country, more protests have been noted within the strongest problem yet to President Bashar al-Assad
The unrest is the most serious problem to President Bashar al-Assad's control since the 45-year-old succeeded his dad 11 years ago.
The actual ruling Baath Party has banned opposition parties and forced emergency laws since 1963