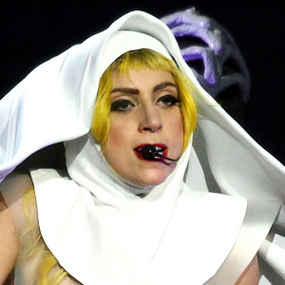 Lady Gaga is now placed under criticism from Catholic rights campaigners for her questionable use of religious imagery they've labeled her future single Judas a real stunt.
The singer assumes the Bible in the approaching music video for the track, which is where she portrays Mary Magdalene and actor Norman Reedus stars as Judas.
The actual promo is due to launch later on this calendar month but it has recently prompted outrage coming from bosses at the Catholic League for Religious and Civil Rights.
Bill Donohue, leader of the civil rights group, has accused the star of employing surprise techniques as well as Christian idolatry to advance her future.
He tells HollywoodLife.com. This is a stunt; Lady Gaga attempts to continue to shock Catholics and Christians generally: she dresses as a nun; she swallows the rosary.
She has now morphed right into a caricature of herself.