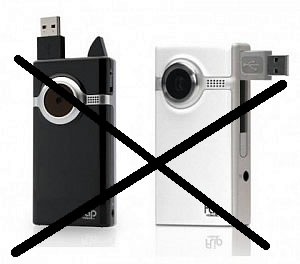 In the Cisco's decission to kill "FLIP camcorder", analysts suggested that ditching the actual Flip would be a good shift due the fact that the growth of smartphone-based video cameras made stand alone gadgets unnecessary
Flip creator Jonathan Kaplan is sad, that Cisco has chose to say goodbye to the brand, but is actually convinced that people still want a standalone, handheld camcorder along with their smartphone, he explained in interviews.
"It is really a unfortunate day," Kaplan stated in the video interview, "I 'm sad because I think the Flip really managed to modify the world."
Cisco announced Tuesday that it will restructure its whole organization, get rid of the Flip, refocus its house networking business, as well as integrate its umi home telepresence product into its venture offerings. Cisco acquired the Flip business in 2009 for $590 million. Kaplan joined Cisco at that time, but left the organization in February.
Kaplan didn't have any specifics about the reason why the Flip had been killed, saying that it was likely just its time. He pointed to Swisher's Flip, a model that was launched for President Obama's inauguration and also incorporated his "Change" advertising campaign slogan.