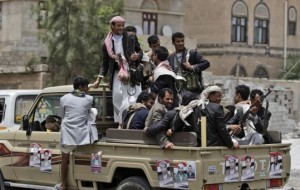 SANA, Yemen – Yemeni troops battled Islamic militants last night to try to bring them from many southern cities. The conflicts killed forty people, authorities claimed
Yesterday's fighting close to Lawdar as well as Zinjibar killed twenty one Al Qaeda militants, the Defense Ministry reported. Nineteen troopers were also murdered, said the local authorities official who spoke on condition of anonymity because he was not approved to release the information.
The nearby Abyan Province is one of the strongholds associated with Al Qaeda within the Arabian Peninsula, which unfortunately the United States considers a more urgent risk compared to terror network's main leadership sheltering along the line among Pakistan and Afghanistan.
It is not obvious how tightly linked the militants who seized the cities are to Yemen's Al Qaeda offshoot. The region is additionally the location of a number of other Islamist associations.
In Lawdar, the Islamic militants attacked a motor vehicle transporting food supplies for the military camp, killing several soldiers, the local official said.
In close by Zinjibar, which Islamic militants grabbed at the end of May, a local official reported army soldiers were massing in the southern outskirts with the city in preparation to get a push in order to retake the town. Battles there murdered fifteen troopers, the official said.
An adviser for the Abyan governor, General Abdel Hakim al-Salahi, who's a member of the dominating party, charged Saleh of having had "a specific piece directed at creating chaos in Yemen.''