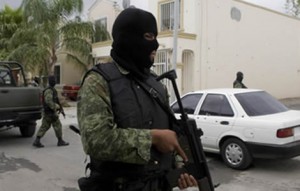 MEXICO CITY – The head of Mexico's federal law enforcement anti-drug unit verifies that specialists now have captured the claimed chief of the gang blamed for countless murders near the U.S. border.
Ramon Pequeno says Jose Antonio Acosta Hernandez has acknowledged ordering 1,500 killings. And Pequeno stated Sunday that investigators feel he had been the mastermind of the assault last year which murdered a U.S. consulate worker as well as her husband a year ago in Ciudad Juarez.
U.S. prosecutors also want to try him in this case.
Mexican authorities state the 33-year-old Acosta may be a crucial figure in the Juarez Cartel.